We service Brookfield, Waukesha and metro Milwaukee Wisconsin for both residential and commercial properties.
Bradley's Safe & Lockworks provides comprehensive, reliable locksmith service for your commercial and residential needs. Our professionals are qualified to install, repair, open and re-key at a moment's notice. Locally owned and operated, Bradley's has been providing outstanding service to Milwaukee and Waukesha since 2001.
More about our Locksmith Company.
At Bradley's Safe & Lockworks, we are the crime prevention specialists. We understand the importance of safety and security at your home or business, and we are committed to easing your mind with quality products, professional reliability, and impeccable customer service.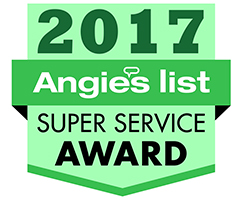 We are experts in the latest in locksmith technology. We use superior products and guarantee expert installation. Call Bradley's Safe & Lockworks for the answers to all your lock, safe and hardware needs, and trust your equipment will stand up to daily use. Count on us to provide high quality at fair rates and ensure maximum value for all customers.

We work with business owners to design security systems that meet their needs and budget without sacrificing quality. Our computerized master key systems allow you to control who has access and where, and our key control systems eliminate the dangers of unauthorized duplication. We even offer keyless entry options with electronic access.


At Bradley's Safe & Lockworks, we understand reliability is paramount for every locksmith professional. Our business is bonded and insured to provide dependable, quality services. Our work is guaranteed, and you will be protected against any damage.

In addition, we know locksmith services cannot always be planned in advance. Contact Bradley's Safe & Lockworks for convenient, mobile service at a moment's notice. Our van is equipped with the tools and stock needed to complete most tasks, helping ensure the timely completion of your job.
You can learn more about our locksmith experience from our articles page found here.
Commercial
Business owners rely on Bradley's Safe & Lockworks to provide commercial-quality hardware to fit their needs and budgets. We offer computerized master key systems, restricted key control systems, keyless entry, door closers, deadbolts, ADA-approved and commercial grade leverlocks and alarmed exit devices. Businesses also count on Bradley's to provide guidance to ensure compliance with government regulations.
Residential
Home owners rely on Bradley's Safe & Lockworks to install, repair, open and re-key all residential locks. Our business is staffed with trained technicians and equipped to respond to immediate needs and emergency situations. In addition, as with our commercial clients, we offer home owners weather-resistant keyless entry options as well.
Safes
Count on Bradley's Safe & Lockworks to understand the importance of protecting valuables and offer advice for each unique situation. Our technicians have expertise in fire and burglar-resistant gun safes and vaults. In addition, we can sell, open or repair your safe and change combinations/convert dials to digital keypads.